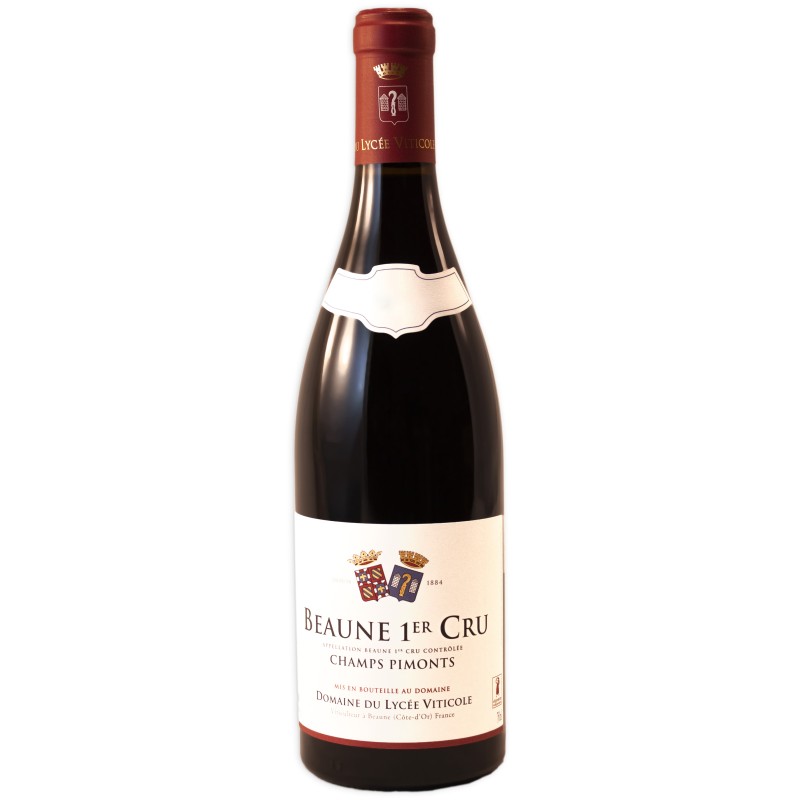  
"Champs Pimont" 2020 BEAUNE 1ER CRU
BEAUNE 1ER CRU "Champs Pimont" 2020
Delivery policy (edit with Customer reassurance module)
Return policy (edit with Customer reassurance module)
The Beaune 1er Cru "Champs Pimont" from the Domaine du Lycée Viticole is made from 2 plots, which extend over a total area of ​​0.53ha. Located south of the Beaune appellation, this plot takes its name from its topography: located on a hillside, its old name was "Les Champs au Pied du Mont". Facing due east, the 2 plots are located on clay-limestone soil, stony on the surface.

The vinification is carried out in thermo-regulated stainless steel vats. Cold pre-fermentation maceration and alcoholic fermentation are carried out for a period of 15 days; there follows a hot post-fermentation maceration of about ten days. The wine is then aged for 9 months in barrels before bottling.

The Domaine Beaune 1er Cru "Champs Pimont" has a ruby ​​red color. On the nose, we feel a very intoxicating floral side (dried rose), accompanied by a nose of fresh red berries. The mouth is very airy: we feel a finesse of the aromas typical of this Beaune climate. The balance and length in the mouth is supported by a note of roasted coffee.

This wine, already extremely fine and digestible today, will deliver over time (between 10 to 15 years) a more complex aroma, typical of the aging aromas of great Pinots. It will be tasted wonderfully with poultry in sauce or grilled meats.
Data sheet
Appellation :

BEAUNE 1ER CRU

Color

Red

Vintage:

2020

Alcohol :

13.5

Volume :

0.75 L

Keeping the wine:

drink within 8 years

Taste note:

Gourmet wine

Grape variety:

Pinot Noir

Range :

PREMIERS CRUS